Director
Sarah's areas of expertise include food systems, start-ups, and food businesses' sales and operations.
Sarah has over 15 years of experience working with food in both the private and public sector. She was the first employee at Wisconsin Specialty Protein (WSP) where she helped launch the national tera'swhey® brand. In her many roles at WSP, she managed key tasks of business operations from finance to sales. She has also worked for Death's Door Spirits and was a National Sales Manager at Tribe 9 Foods. Additionally, Sarah managed the Wisconsin statewide AmeriCorps Farm to School Program at the Wisconsin Department of Agriculture, Trade, and Consumer Protection and served as the Farm to Business Program Director at nonprofit REAP Food Group. She currently serves on the Madison Food Policy Council and the Willy Street Co-op Board of Directors.
When working with clients, Sarah likes to ask many questions and understand what the root of a problem or process is. From there, she can create a plan to reach the desired goals. She is detailed, inquisitive and action-oriented. She always brings a bit of humor and color into her work day!
One of Sarah's favorite aspects of her job is asking questions and providing resources to guide business owners to smart success. Projects that are most meaningful to Sarah include innovation and a social mission that supports responsible supply chain development, regenerative agriculture or rural development.
When she is not busy with the Food Finance Institute, Sarah is a skater with and treasurer of Madison Roller Derby as well as a Big with Big Brothers Big Sisters. In her free time, Sarah can be found playing board games, reading, cooking or hanging with her dog, Radar.
Sarah is also a 2022-23 Just Economy Institute Fellow.
Masters in Public Health
Bachelors in English and Philosophy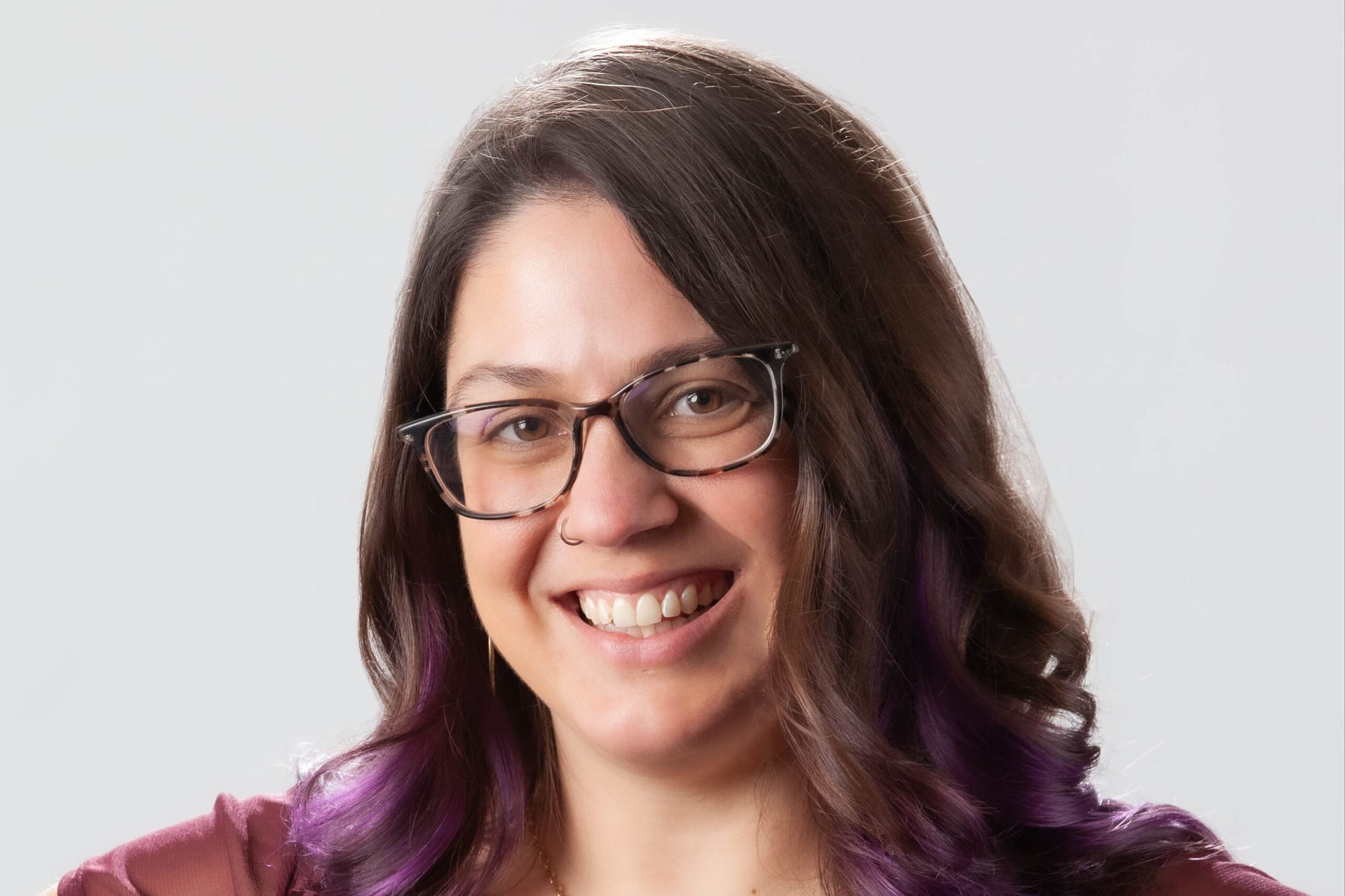 Contact Sarah Larson