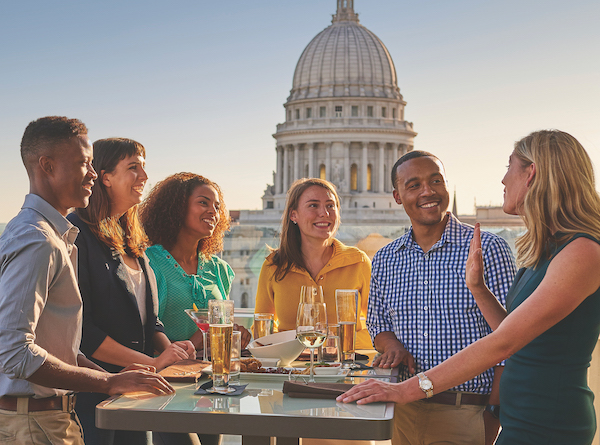 Kickoff: Networking Event
Join us for a local food and drink tasting reception the night before!

Engage our participating Edible-Alpha® LIVE! interviewees, presenting businesses and the stakeholders that are supporting them.

Be among the first 50 to register to E-A® Live and you will receive an invitation to this exciting preview event.
(This event is free but space is limited.)
Edible-Alpha® Live!
Participate in interviews with path-breaking innovators in food and agriculture.

Listen to presentations from early-stage farm and food entrepreneurs.

Network with a wide range of stakeholders, in viewing parties around the country.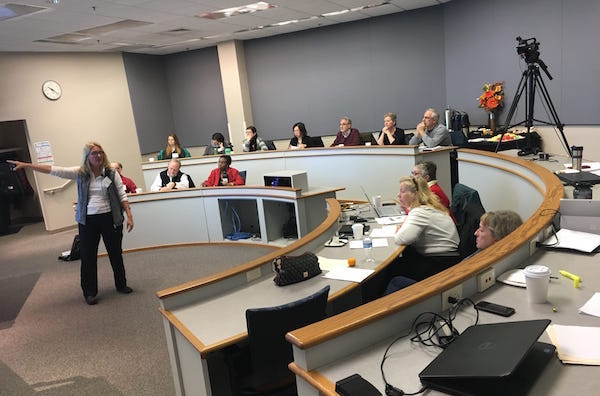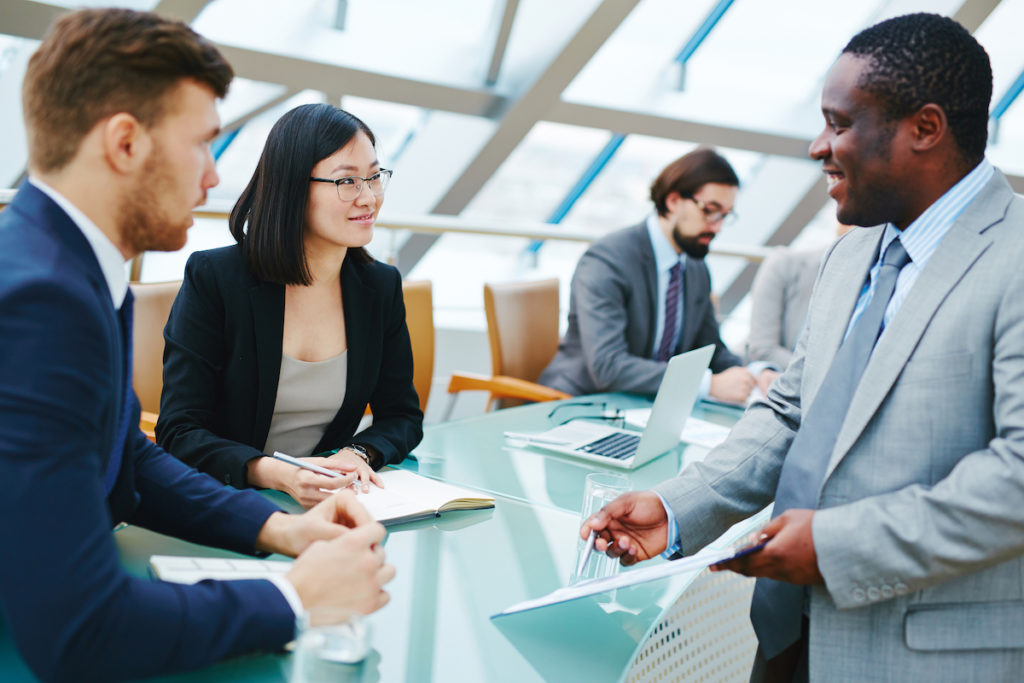 Early Look Presentations
Edible-Alpha® Live! will feature Early Look presentations that will showcase younger innovative farmers and food entrepreneurs from all over the country showcase their enterprises and their impact investment lanes through an Early Look Presentations.

After the event, all presenting businesses will work with Tera one-on-one to get capital ready.
Edible-Alpha® Live! Sponsors
Thank you to all our sponsors for making this event possible!
Full Sponsors
In Kind Donors
Leadership
Tera Johnson is a serial entrepreneur whose mission is to create the
next generation of environmentally and economically regenerative
food and farming businesses. The founder of teraswhey® and host of
the Edible-Alpha® podcast, Tera participated in the full arc of creating
a successful investor-financed company.

Stay tuned to this page for updates in the coming months!
Presenting Business Descriptions:
What do you do when a changing climate erodes the livelihoods of the food producers in your community? You do something different that mitigates the effects of climate change and creates new economic opportunities. Sound too good to be true? You get to meet Brianna and her company Atlantic Sea Farms. Located on the coast of Maine, Atlantic Sea Farms is helping lobster fishermen transition to kelp farming. Brianna's company works on every level of this transition, from helping fishermen switch to kelp farming, to harvesting and processing the kelp, to developing products for chefs and consumers, and bringing branded foods to the market.
Eric & Denyce Rusch & Family, Founders Breadtopia
In 2006, Eric found himself living in a town of 10,000 people in rural Iowa called Fairfield. Entrepreneurial by nature, committed to eating a plant-based diet, Eric discovered sourdough bread. Good for the gut biome, great for making traditional breads from all sorts of grains. A bakery wouldn't work (not enough people) so Eric and Denyce started an online business selling a wide range of organic grains and all of the accoutrements needed to make sourdough bread at home. Fast forward 14 years and Breadtopia is a thriving business that includes two generations of family members working in the company. This year Breadtopia moved into the former Fuller Brush building in downtown Fairfield Iowa where it also mills grains. The building will also be the home to a new cooperative food processor space for small local food startups.
What do you do when you are bored in the bush in Africa? Take on-line brewing courses, of course. When Matt and Marie came back to the US, they both got jobs in Madison Wisconsin and bought their farm. Then they started planting cider apple trees and making cider. With the help of Marie's sommelier uncle, they perfected their cider over time, they started selling cider wholesale and making cider in their own facility and taproom. Passionately committed to preserving local farms, they started working with other local apple orchards, making cider with their apples, identifying the orchard on the label, and making it possible for these orchards to sell hard cider. Sometimes it takes one company to raise the tide that helps all of the boats…
Dairy grazing isn't just about letting the cows out of the barn or farming the way grandpa did. It's a very different approach to raising dairy cows that started in New Zealand and migrated to the US. Cows graze on new pasture every 12 hours, pasture composition and genetics are important. Pastures sequester carbon and change the gut biome of cows. Milking parlors are different. A dairy grazer and educator himself, Joe started the DGA as a way to bring the tradition of trade apprenticeships to farming. DGA currently has 180 approved Master Dairy Graziers in 13 states: Iowa, Maine, Massachusetts, Michigan, Missouri, Minnesota, New Jersey, New Hampshire, New York, Ohio, Pennsylvania, Vermont, and Wisconsin. The program has 46 active Master-Apprentice pairs, 32 Journey Dairy Graziers, and more than 100 Apprentice Candidates seeking to be hired. With the dairy industry facing unprecedented shifts in consumer preferences, DGA is taking its role one step further toward developing an entirely new integrated business model for dairy grazing farms.
Time to retire. Travel, golf, and yet… With an MBA, years of business experience, and religious faith leading them to want to make a difference in the lives of people who are struggling, Mark and Judy started a journey. They started Garfield Produce Company, an indoor vertical hydroponic vegetable farm, to create sustainable local employment and wealth in East Garfield Park. East Garfield Park is one of Chicago's most economically challenged neighborhoods. It is also one of seven Chicago neighborhoods that are home to a majority of the formerly incarcerated men and women who have great difficulty in securing employment. Since their inception, over 50% of the company's employees were formerly incarcerated. Many of them have graduated to better jobs after building a track record of employment success at Garfield. Even more impressive, Mark and Judy have done what has been illusive for many other indoor and urban ag companies: they are doing a social enterprise profitably. Garfield is a model that is ready for replication by other social entrepreneurs in other neighborhoods that need it.
Mike Costello & Amy Dawson, Founders Lost Creek Farm
The "new thing" in marketing is telling stories. Social media makes a story out of everything and everyone can be a storyteller, at least in theory. In practice, no one really cares what your plate of food looked like (unless you're already famous) and it is actually hard to tell compelling stories that produce actionable results. And yet, there are people who live in places where story telling is deeply imbedded. Mike and Amy of Lost Creek Farm, came back to their home in Appalachia to tell stories through food. Their, "Story-rich, heritage inspired, mountain food" was featured on one of Anthony Bourdain's last episodes. People fly in from all over the country to have dinner on their farm in Dawson Co West Virginia. Local people also come, and cry when they see their food and stories elevated out of poverty and celebrated. Such is the power of stories and food to transform communities.
It's simply impossible for a young farmer to take over a 950-acre farm from someone who isn't family. Paul Bickford and John and Halee hear that all of the time, but they know otherwise. It doesn't happen fast, and it doesn't happen without a significant change in the farm business model. Paul was a traditional, large-scale dairy farmer who transitioned to dairy grazing, then converted to organic crop production. With no one in the family willing to take over, Paul found John and Halee. John grew up on a conventional farm, knew how to do things like run a corn picker, and wanted to farm organically. Halee was a professional baker, which led them to start growing organic grains on the Bickford farm. They launched a brand, Meadowlark Organics, and are now working toward a milling operation on their farm.
Wes and Leslie are soil scientists who decided they wanted to farm themselves. Inspired by the farmstead goat cheesemakers in the Madison area, they started their Prairie Fruits and Farm Creamery when they moved to Champaign IL. They make cheese that they sell into Chicago, then added gelato, then started farm dinners and on farm events. Now they know that their creamery needs to get bigger, but they don't want to bring the goats into a barn. What does a grass-fed goat dairy look like? Goats don't graze, they browse, think eating leaves off bushes. This is going to require a completely different production and business model for a goat farm, one that intersects with growing interest in agro-forestry and permaculture farming.
Conjure up in your mind a picture of thousands of monarch butterflies overwintering in Mexico. Then imagine that many monarchs on a farm on their way to Mexico, and the farm is in Wisconsin. Impossible? No. Bryce and Jen's 230 acres of pollinator friendly pasture is becoming a resting point for monarchs as they gather and travel to Mexico every year. Now imagine what would be possible if the 230 acres become 5000. The regenerative ag district, "RAD" has a vision for doing just this. Bryce and Jen or Riemer Family Farm, are working with the Southern Wisconsin Land Conservancy and Applied Ecological Services to transform a former golf course into a restored prairie and regenerative farm. This combined with the Reimer's own farm are the beginnings of a RAD future.
Bison. A symbol of the American west, a sacred being for many indigenous peoples, an "exotic meat" for mainstream consumers. When Sean decided to cash out of the grind of a career in digital marketing in San Francisco, he did the obvious thing: buy a farm in Wisconsin and put bison on it. Actually, the obvious part was starting the digital marketing company and on-line brand. But it is a journey to go from marketing other people's things to becoming an on-line meat brand, even if you are someone like Sean who actually knew how to do the on-line part. The meat part, not so much in the beginning. Sean will be sharing his story and what's next for the honest bison.